Emmanuel Fremin doesn't leave things up to chance, he doesn't believe in it. Hard work and vision are the principles that have brought both him and his partner, Mary Nguyen, success. Emmanuel and Mary are the owners of the Emmanuel Fremin Gallery in Chelsea New York but they haven't stopped there.
Starting out small, they sold art from Emmanuel's apartment, but the business quickly expanded, and as a result, they needed to find an appropriate gallery space to conduct their work. Dealing art wasn't such a big jump for them; they were already working in creative fields. Emmanuel began his career posing for artist Michel Giliberti and then became an Elite model. Mary started her career as a chef and continued her innovative creations by perfecting her Vietnamese spicy peanut sauce, Saigoniste, the "Official Food of the Art World," which has since been showcased in events such as Red Dot and Art Asia.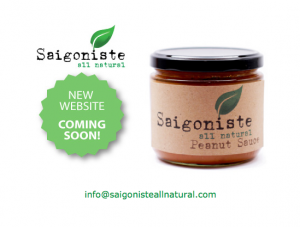 Emmanuel and Mary have been very busy lately. Mary is now the owner of Artstrong bags, an innovative envelope that looks like an art portfolio of sorts. It's not only environmentally friendly, but an efficient way to transport art and photography; keeping it safe from all the elements as well as any clumsy package handlers.
What's next? The duo will be showing their collection and their Artstrong innovation on the 19th at Art Palm Beach. They will also be in L.A. to take part in the Affordable Art Fair and to prepare for the the opening of their West Coast gallery.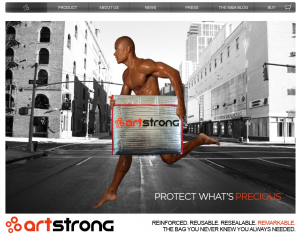 Many people believe in the power of positive thinking, especially these days with a deluge of books like The Secret on bookstore shelves. owever, positive thinking may not be enough to get the job completed. Emmanuel and Mary are great examples of people who take it a step beyond positive thinking and utilize the power of positive action. It is positive action that ultimately makes great things occur.
When I asked Emmanuel to share his perspective on the concept of "taking chances," this is what he said:
"I usually do not believe in chance. We came out with a great idea and put everything we had into it. I believe in the artists I represent; it's more about trusting my taste and my instinct than chance itself."
Very interesting perspective. From what Emmanuel says, it seems that it is not chance but perhaps calculated risk that may be one winning combination to success. That and knowing and trusting thyself.  Whatever their secret may be, Emmanuel and Mary definitely have a certain je ne sais quoi about them…
Follow these links to check out the Emmanuel Fremin Gallery and to learn more about Artstrong
"A wise man turns chance into good fortune," quote by Thomas Fuller.