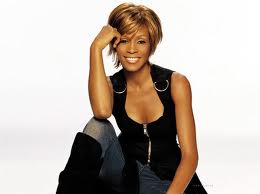 A quick note about Whitney Houston
So many people look at Whitney Houston and other rich and famous celebrities like Lindsay Lohan with disdain. How could someone so beautiful and talented throw it all away? They wonder. They are so ungrateful, they say. It is easy to jump on this hate filled bandwagon, as gossip and trashing the lives of those more rich and famous than ourselves seems to be part of the American culture, but step away and look at the big picture. Did Whitney Houston really have it all? Beauty? yes. Talent? Yes. Money? Yes. Health? No.
These women, like many other people in and out of the spotlight are suffering from a debilitating mental illness called addiction. Addiction can rob you of your life for years and still not kill you. People like Lindsay Lohan and Whitney Houston haven't been themselves for decade(s). From the outside, the fix looks obvious, but from the inside, every waking moment and even the most simple of tasks is like hard labor. For them, what you and I would call life is thought of as the time spent in between getting a fix.
While the unaddicted are whole (think 100%), the addicted are working with a deficit, a void they will spend years trying to fill with all the wrong things and people. People blame Bobby Brown for introducing Whitney into a world of drugs. This isn't entirely accurate. He may have introduced her to drugs, but the void was already there before he came around. He didn't make her susceptible, she already was. She was too weak to say no to a drama filled relationship with him in favor of looking out for her own best interest and too weak to say no to drugs as well. But why? Quite simply, it all comes down to self-esteem. Around the time Bobby Brown came into her life, she was already a pretty big deal. Everyone thought the world of her and maybe she didn't believe it. Maybe she was too humble to accept this adoration, maybe there was a little voice inside of her screaming that she wasn't perfect like everyone thought she was, and maybe just maybe she decided she needed to prove it. Doing so would certainly take some of the pressure off.  So even without him it is likely that she would've found her way to this type of lifestyle eventually.
It is an unfortunate story with a tragic ending but even astronomical scientists have observed that it is often the biggest and brightest of stars that burn out the fastest.