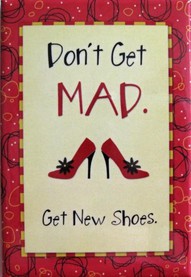 A while back I mentioned an article I was writing about online dating. I referred to it as "online dating turned unintentional social experiment."  I haven't posted it yet but I will. For now, I have decided I am done with online dating. I deleted my account after getting one too many pictures of body parts I never wanted to see let alone asked for pictures of. Online dating was more like channel surfing than anything. It got to the point where I ignored 99.99% of the guys that messaged me, even the really cute ones, because I knew they were wrong for me, so why waste their time (and mine). I had been a few weeks without it -before I reopened my account this last time. Those few weeks were boring yet productive. Now what would I do with the time in between doing the other things that I usually do? I still didn't have a boyfriend so naturally my mind gravitated to the next best thing: shoes.
Money cannot buy love but it can buy shoes! And I found a really great place for people on a sort of shoe budget- a shoe of the month club ran by Kimora Lee Simons. Each month you get a new pair of shoes or boots. Each month a fee of $39.95 is charged to you credit card. This price is what I would consider mid-grade. I am not someone who buys Christian Louboutins or Jimmy Choos. Even if I could light hundred dollar bills on fire without flinching, the idea of spending $400+ on a pair of shoes is kind of ridiculous…well…unless they were really, really cute shoes. Then it's a different story. I sometimes bought shoes from Macy's and Jessica Simpson- those were in the $100 prices range give or take $30. That was until I discovered the shoe section at my local Target and they have very nice shoes in the $30 price range.
It all started a few years ago after breaking up with a jerk. I was surfing Jessica Simpson's site and I found this ridiculously cute pair or heels. Not only were they cute, but they were a hundred something dollars and of a style that was totally impractical. After little thought I put them in my cart and purchased them. I haven't looked back since. You see these shoes, this first pair, were not just shoes but a metaphor for kicking him to the curb. This started a dangerous trend in which I justified buying myself a new pair of shoes after each subsequent break-up. Then I didn't have boyfriends any more- I just dated which meant that the turnover would be exponentially higher then when I was in LTRs.
Enter Just Fabulous shoe of the month club- I needed something to fill the gap that I typically spent on online dating sites and a friend suggested (that based on some of the weirdos that message me on the dating site) that online shopping might be safer. I'm not so sure about that… Just Fabulous is kind of cool, and offers hefty discounts. It also says I can cancel my account at anytime. The first pair of shoes I bought were gorgeous and red, and look kind of like the ones I got last month at Target (but who's counting really- it's not like I have a husband that is going to get mad at me for this). The second pair of shoes I put in my cart were these beautiful gold slippers that reminded me of something a Grecian Goddess would wear. It also reminded me of a wedding I went to last month- a Muslim wedding.
We were the first ones at the hall, my aunt and I. Neither of us knew what to wear, though her friend told us to wear whatever we wanted, I was nervous about how much skin I had to cover up. However after going through my entire closet, I said screw it and put on my short gold go-to dress that bares my shoulders and the pair of bright red shoes I bought last month at Target. My aunt dressed a little more conservatively and wrapped a silk scarf around her to add a bit of a Middle Eastern flair to her ensemble. I soon regretted my decision as the female guests began to pour in draped in floor length black jihabs and burqas. I clung to my long black coat, throwing it around my shoulders in embarrassment, "I told you to bring a shawl," my aunt said.
As more and more modestly dressed guests poured in, I wondered to myself if I would have to wear my coat the entire night. My aunts friend had told us to wear what we normally wear to weddings- had we been had? Or maybe she thought that we dressed more conservatively than we actually did at weddings? To my astonishment, the women began discarding their jihabs and burqas right in the middle of the hall revealing an array of fashion. Beautiful gowns of every color, length, and style. Gorgeous make up and beautiful hair of every length and color.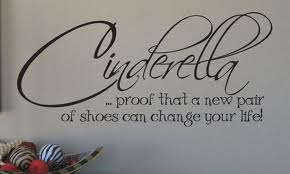 They belly-danced with reckless abandon. We could understand the shameless enthusiasm- because there were no men watching. Things were very different without no men around. Even women who would be considered over weight proudly walked around in skin tight mini dresses. It was fascinating to me, to see this. Some of the women- belly danced atop platforms and tables. They eventually got a hold of me. I was doing fine with the belly dance techniques- the only problem I was having was with my four inch heels. Though I love them, my tall shoes often caused issues. You see, I am about 5'8 without shoes on. Throw on a pair of 4″ or 5″ heels and I am really really tall. Guys don't like this (more about why in my article online dating turned social experiment).  I find that even the taller guys I've gone out with don't like me to be their height- or worse- taller than them. It is a turn off. I don't exactly understand this. I am tall and thin- the height of a lot of runway models with my heels and still pretty tall to boot without them. It kind of annoys me when a guy seems to mind my height when I could just as easily turn around and complain about his. What guy wouldn't want to be seen with a tall, thin, attractive woman just because she was a little taller than he was? An insecure one.
The women's shoes at the wedding were even more gorgeous than their dresses. Even if I did take pictures, which I didn't, I wouldn't be able to post them or show them to anyone that wasn't in their immediate family or a female. Much like the jihab and burqa, no men are allowed to see what they look like without them- even in a photograph. Their hair and body (even clothed) is reserved for the eyes of whomever they happen to marry. When we were greeted by my aunt's friend at the wedding I did not know who it was because I didn't recognize her! I had never seen her with make-up and without her jihab or burqa.
Just Fabulous has a competitor called Shoe Dazzle. I was curious to see how they compared- but not too keen on subscribing to Shoe Dazzle (as it is owned by Kim Kardashian, enough said). I signed in and started to go through their inventory. I must say, I am weak. It sucked me in quickly and I joined their shoe of the month club as well. They do say that you can cancel at anytime.
So ladies, all I have to say is don't get even, get shoes and then find a guy who appreciates you for who are, with or without heels on (so you can wear them when you go out with him)   😉
Excluding eating pints of Ben and Jerry's or going on a bender- do you have any (shopping) rituals that ease the pain after a break-up? One friend told me that this is the reason he has so many suits!