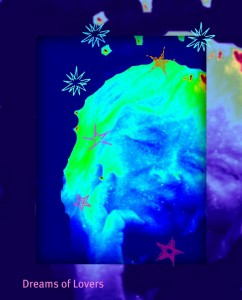 There are some who might say that I have had way too many sexual partners in my life.  I have been tested and do not have any STD's,  yet I know I have taken chances.  I think it has been a rather normal progression of people in my life and I like to think I have played it safe.  I look back at the journals I wrote during those times and I wonder what I was thinking.  I know I was imagining that this was the way to love.  My journey and documenting the stops continue to this day and I feel close to some personal truths.  My path is not for everyone but I don't regret my life.
I had been divorced after twenty five years because the sex was terrible.  That really was the bottom line in addition to religious, personality and astrological differences.  So when I was free I went looking.  I actually found an affair while I was still married.  The Internet swept me into a world that still intrigues me.  Bruce was my first fellow and he gave me the kisses I was missing. My ex is still a fine friend but I needed more.  I found it and never looked back.
Most people are in relationships for money, security and company.  I like a good lover and someone I enjoy sleeping with at night. The body to body connection rarely factions in as the years advance. I  realize that most relationships eventually evolve to non sexual couples who don't even remember how to 'get it on'.  I wanted more than that but I think it is tricky to find a long term relationship that has a good physical connection for the duration.  I see couples in Love who stick by each other no matter what and it is endearing.  That kind of love is a wonderful thing and it would be nice to feel that trust with someone.  I leave a relationship when it gets boring or too extreme which makes me wonder if I have what it takes to stick by someone.  I think I do if I find the right person.  I have been with about six men seriously in my life.  So that is the search. Who do you love and want to be with?
My ex asked me once what he could do to please me.  I said "Spank Me" and his mind could not grasp that concept.  I am a submissive.  I am not a dominatrix.  I think a person needs to know this about their self.  My mind loves to go in sexual directions.  Most people shy away from these thoughts as dangerous and I know I justify the wild things I have done and I am in denial about the dangers.  I imagine that there are many people in the world who get old and have a pile of photos of all the lovers in their life.  I know an old fellow like that.  He showed me the photos and it was obvious he had a great life with many beautiful women.
I had lots of S&M fantasies that I was exploring in my life and they went way back to childhood images stories in my mind.   That was something that I had to explore and I am glad to say I have worked thru most of them and understand why certain things turn me on and others don't.  I still make mistakes in choosing a partner.  Maybe I have learned nothing from all this experimentation.  The road to love has been a long journey and I feel sometimes I am just starting.  Do any of us truly know pure love? It seems to mean giving up and receiving at the same time. That sounds like sex to me.   Doing the sensual dance with a person is a straight road to finding out what is inside them.
I am very fortunate that all my love affairs have been positive and consensual.  Even with people I break up with I want it to be a mutual agreement and I try to make sense of each encounter.  Writing about all the fellows who have been in my life is something I have always wanted to do.  Who wants to read a list of affairs?  I do it for myself in my search for meaning in this universe.  It is not a judgment call but a deep way to revisit the past in light of the present.  No regrets so far.  No real success at love tho either unless it is possible to have many great loves and I have that.  How will my life end, that is what I ask myself now, alone with my memories or helping one more old fellow to get it up and have a romp?   Sometimes I think I would make a good call girl.  I like to help people have fun.  There just isn't enough opportunity for that in this modern world.
Chelsea Handler is a modern entertainer who has the sort of attitude I like.  I am much more of a caregiver than she is and will take on any sad case, but we both have the desire to make people laugh.  We also like to tip over conventional nuggets of wisdom and expose something original.  I enjoy talking about my past lovers because it is fun.   Titillating an audience and my own brain is something that amuses me and makes life a little brighter.
I like to think about men and juggle them around in my mind.  Jackson Browne sings that great song…."Seven Women On My Mind"….They all have something they want from him.  When you finally find someone you do want to spend some time with it can get heavy.  Keeping life at a distance is convenient.  When you have a relationship it is like owning a dog.  You have to take it to the vet and usually help it die.  You become attached.  Love attachments can turn on you and some attachments are better left apart.  Sometimes you attach to someone and love them but one has to go because of death, illness or another woman.  Move on.  There are Plenty of Fish in the Sea and that is the name of the dating site on the internet that I use now.  Yes, there are still some people who would like to date a sixty five year old lady who knows some tricks.
I have felt I was surrounded by a sphere of spirits that I have been close to as lovers on many different levels.  An astrological field of stars that keeps me safe and provides me with pleasure like no other.   It is a sacred circle.  A good lover is worth most trouble.   I had to say 'most' instead of 'any' because there are limits.  But I will go to great lengths to be with someone who turns me on.   It is that very magnetism that attracts us all to everything.
Loving and living sensually has a price and a reward.  You get old like everyone else but you have these vivid memories.  I can recall some of the affairs I have had with a smile and I look forward to writing about them here.  One fellow had it right when he said we were making memories.  My mind is happy.   My soul will just have to sort it all out.