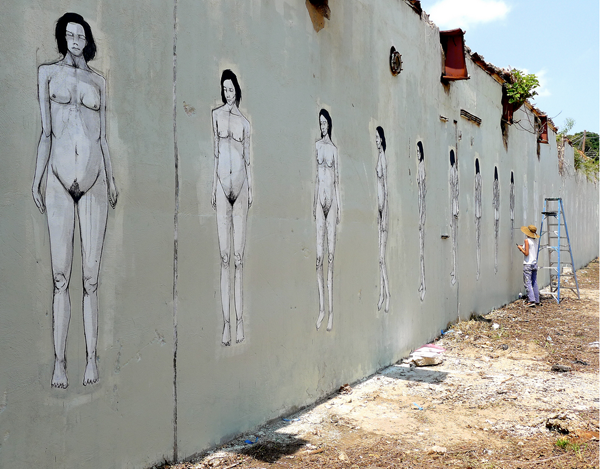 Mixed reactions are pouring in with regards to HYURO, a Spanish artist's, recent public mural in Atlanta, Georgia. Frame-by-frame, the mural depicts a nude woman dressing, then disrobing. Certain frames of the painting portray the woman as completely nude and a lot of the Atlanta citizens are outraged. Some called it "pornographic" and inappropriate, especially because of the mural's logistics: it is located near a day care center and a church. The church itself has not complained about the artwork.
This is a common reaction to not only artwork, but to nudity in this country. Whether it's in the media or on a beach, this country just doesn't seem ready for au naturel.
I too have been forced to "censor" my work from the public eye. One summer, I was invited to display my artwork at a local street fair. After my space was set up, I was immediately informed that I would need to cover all the nude paintings. Since I was working on a nude series at the time, few paintings would be exposed once I had covered up the offensive ones.