Tag Archives:
hayleys comments
Did you notice anything new about the page? Hayley's Comments got a makeover! What do you think? Yey or Ney??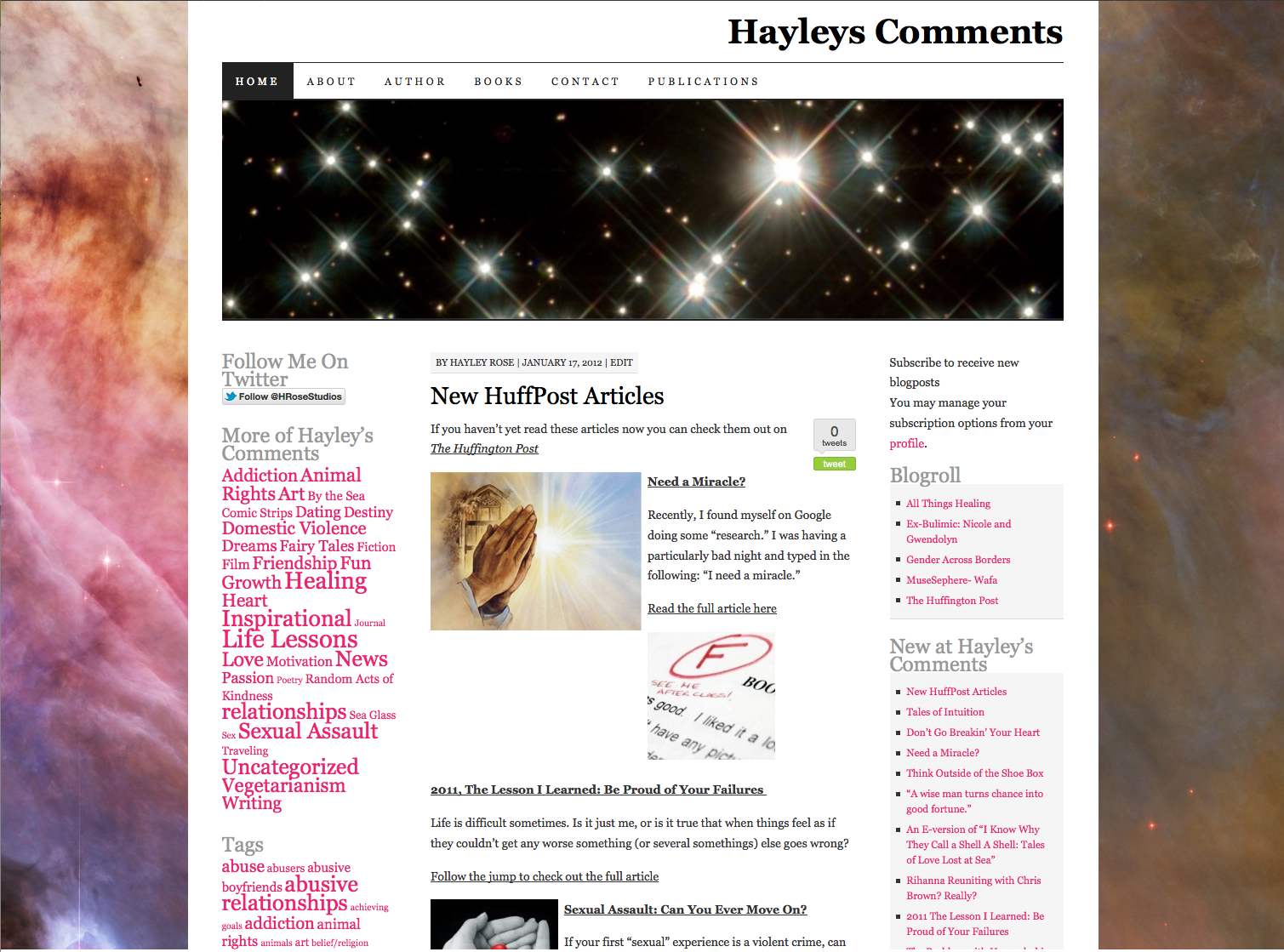 So I'm in the process of moving—my site that is. I am moving Hayley's Comments and The Veggie Stand to a new host- they would've been there this morning and already settled in nicely had Hayley read the directions…. I am still hoping to launch The Veggie Stand sometime this afternoon.  Stay tuned…and send good vibes that the WordPress technicians have enough patience for the mess I made….Thanks!… and btw I was just  kidding…there were no directions!
Hayley
Since vegetarianism and animals rights are such specific subjects, I decided to branch out from Hayley's Comments and create The Veggie Stand; a site devoted to both those things! I will still write about these subjects on Hayley's Comments but I will be writing more extensively about them on The Veggie Stand
I will be officially launching The Veggie Stand on Monday August 1st. The Veggie Stand is going to be a place that not only supports animal rights, discusses the benefits of vegetarianism, and shares recipes, it will also have comic strips, discuss some of the spiritual aspects of vegetarianism and nature, and sometimes have environmental discussions as well. If you are interested in subscribing to this blog please enter your email address into the righthand corner at The Veggie Stand.com and hit subscribe or you can follow me on Twitter @TheVeggieStand.
Have a great weekend!
Hayley