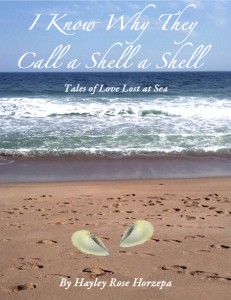 Here is an article written by another writer about my book, I Know Why They Call a Shell a Shell. His name is Stan Horzepa. You might've seen him around this blog a few times. You should definitely check it out! In the article he mentions that even without a Kindle you can download and read my Ebook. He links a site that allows you to download a free Kindle app for your phones, tablets, Ereaders, and/ or computers and a Kindle Cloud Reader that allows you to read the book on your browser. Here is that link. It's a very informative piece.
In other news about my book, there is one 5 star review by writer Linda Seccaspina on the Shell's Amazon page. Her review states:
"For anyone out there that has no idea about the history of this author; she has done so much in so little time. Hayley has been writing about her life and other things she feels that we show know about on the beloved Huffington Post. You have to be very special to write on that venue and this book also showcases her great words. Some might not be easy to digest in the book as sometimes we do not like to face the truths that are out there these days. This is a book that every woman AND man should read and I have a feeling this is not the first we will see from Hayley. Hayley, you have done us all proud! Brava!"
That's a great review!
Finally, for those of you who are not yet into the whole Ebook revolution, a physical paperback copy shall be available for purchase shortly. I'll keep you posted.